One Year Until Doors Open for The Magnetics Show
proudly announces that we are officially 1 YEAR OUT from our new show…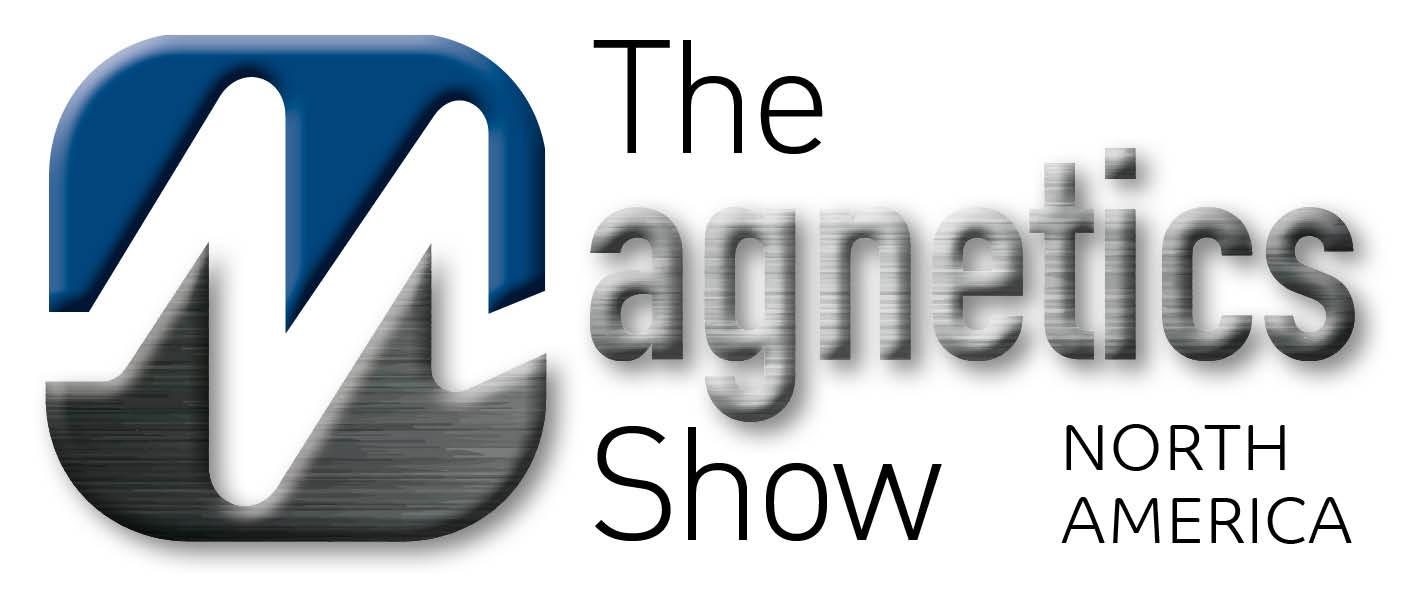 PASADENA CALIFORNIA 22 - 23 MAY 2024
---
'The Supply Chain Expo & Technical Programme for the Global Magnetics Industry'
Click here to book a booth
---

What is The Magnetics Show ?

The Magnetics Show enables you to talk to key decision makers, meet buyers, showcase your products and learn from cutting-edge research.

Magnets are practically everywhere and impact our daily lives. In terms of overall demand and end-use, we can see that a broader, healthier market sector mix is driving demand. Our show brings together various end-users, manufacturers, innovators and researchers from all sectors of the Magnetics industry and research community.

It is far more than just another technical conference, it is a Commercial Exhibition and conference combined. Dedicated to the supply chains for magnetic materials, products and systems, highlighting key areas of research into next generation magnetic materials.

The bridge between academia and industry, stakeholders participate within various capacities such as manufacturing, distribution, recycling, research, design and development. Bringing forth current issues such as domestic supply chains, rare earths extraction, processing, sustainability and carbon neutrality.

Additionally, the Show presents current research initiatives that will have significant commercial
impact such as, rare-earth free permanent magnets and soft magnetic materials for high frequency power applications.



---
Exhibitor Update
With 30% of our booths already sold, we are well on our way to a full house.
View our floorplan
and secure your space at the most comprehensive Magnetics event to date.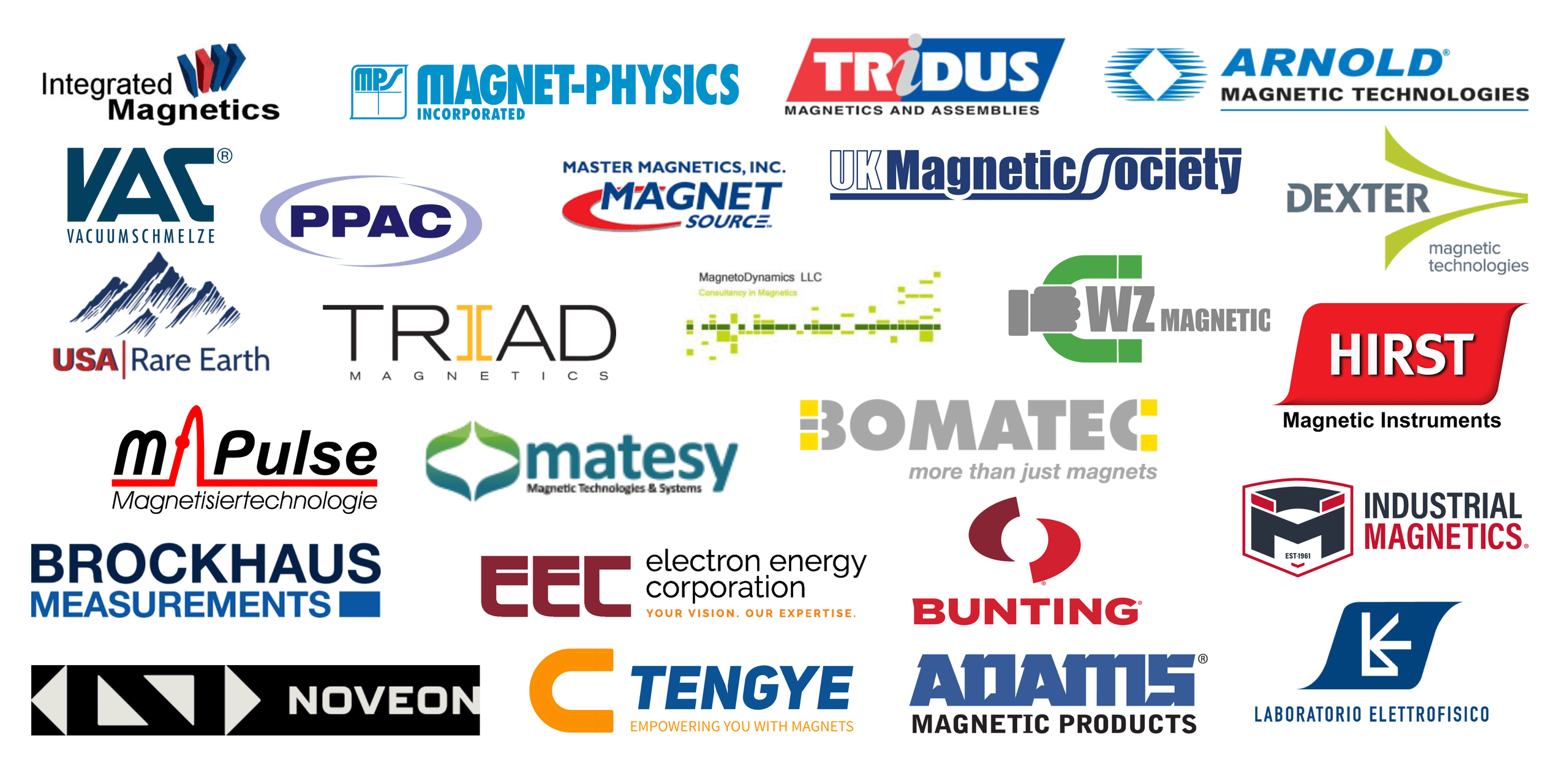 ---
Attending End User Groups
Do not miss a unique opportunity to showcase your products to multiple buyers

.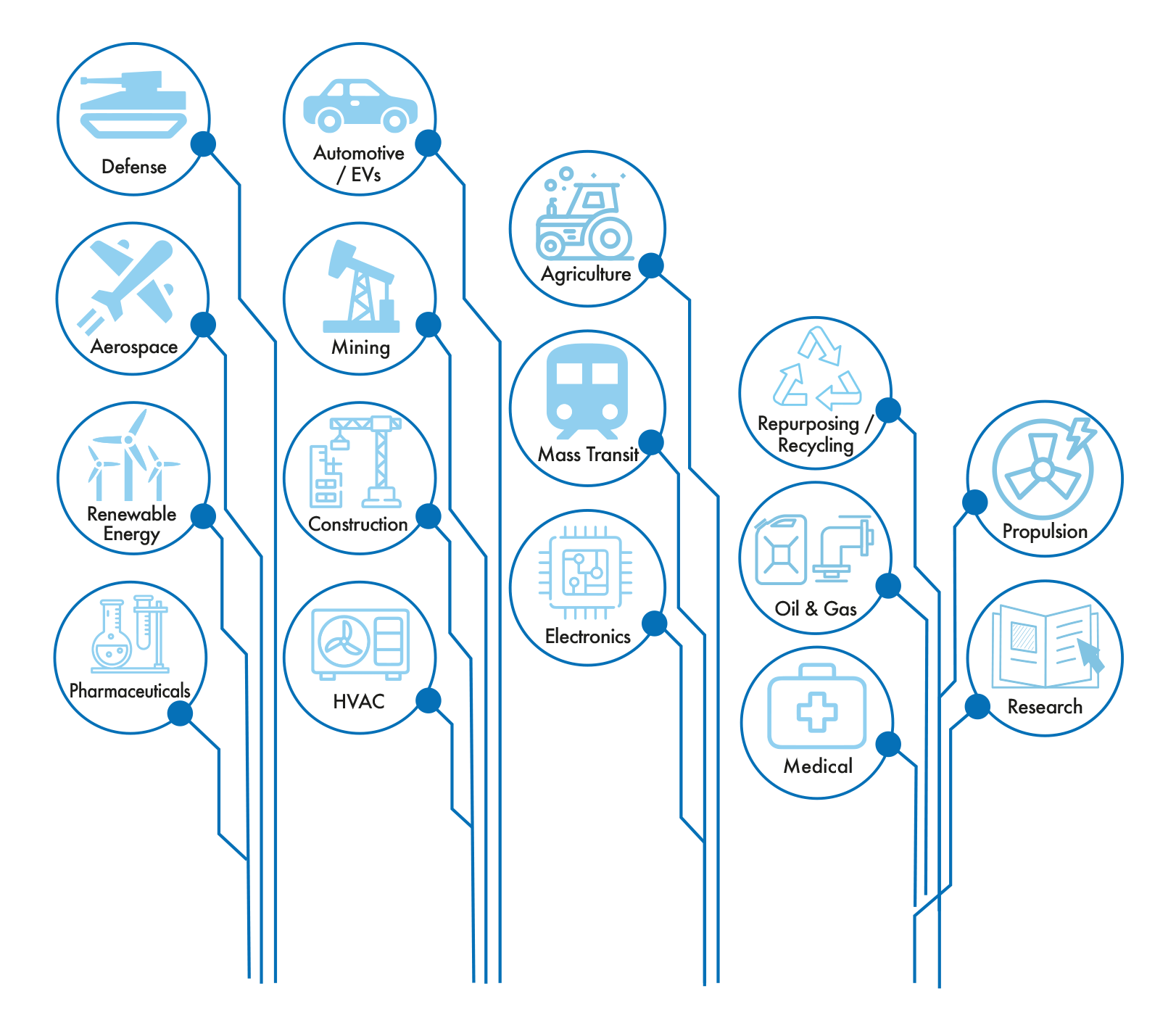 ---
Founding Exhibitor Spotlight
Noveon Magnetics are one of our founding Exhibitors, we are incredibly proud to have this innovative company onboard. Read more about Noveon.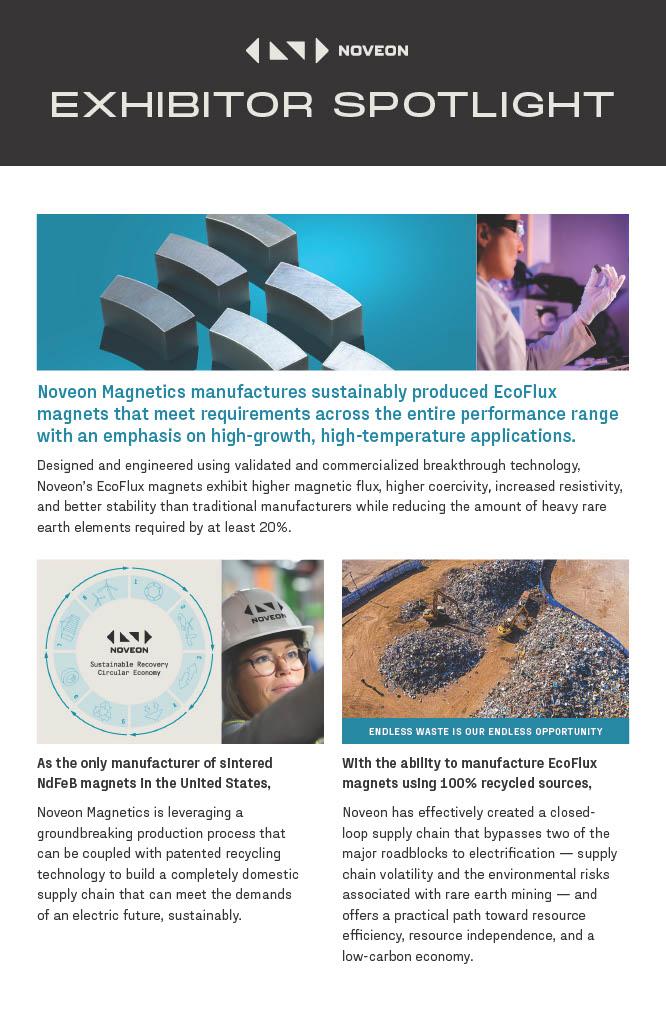 Peter Afiuny
Co Founder & Chief Commercial Officer I Noveon
Advisory Board Member I The Magnetics Show
"I'm proud to work alongside Select Global Events to launch The Magnetics Show, where we will highlight the importance of magnets in our energy infrastructure, as well as discuss
the ways we can redefine and rebuild America's rare earth magnet industry to put us on the most practical path toward resource efficiency, resource independence, and a low-carbon economy."

Click below to read full list of Advisory Board testimonials:

---
Pre Show Expectations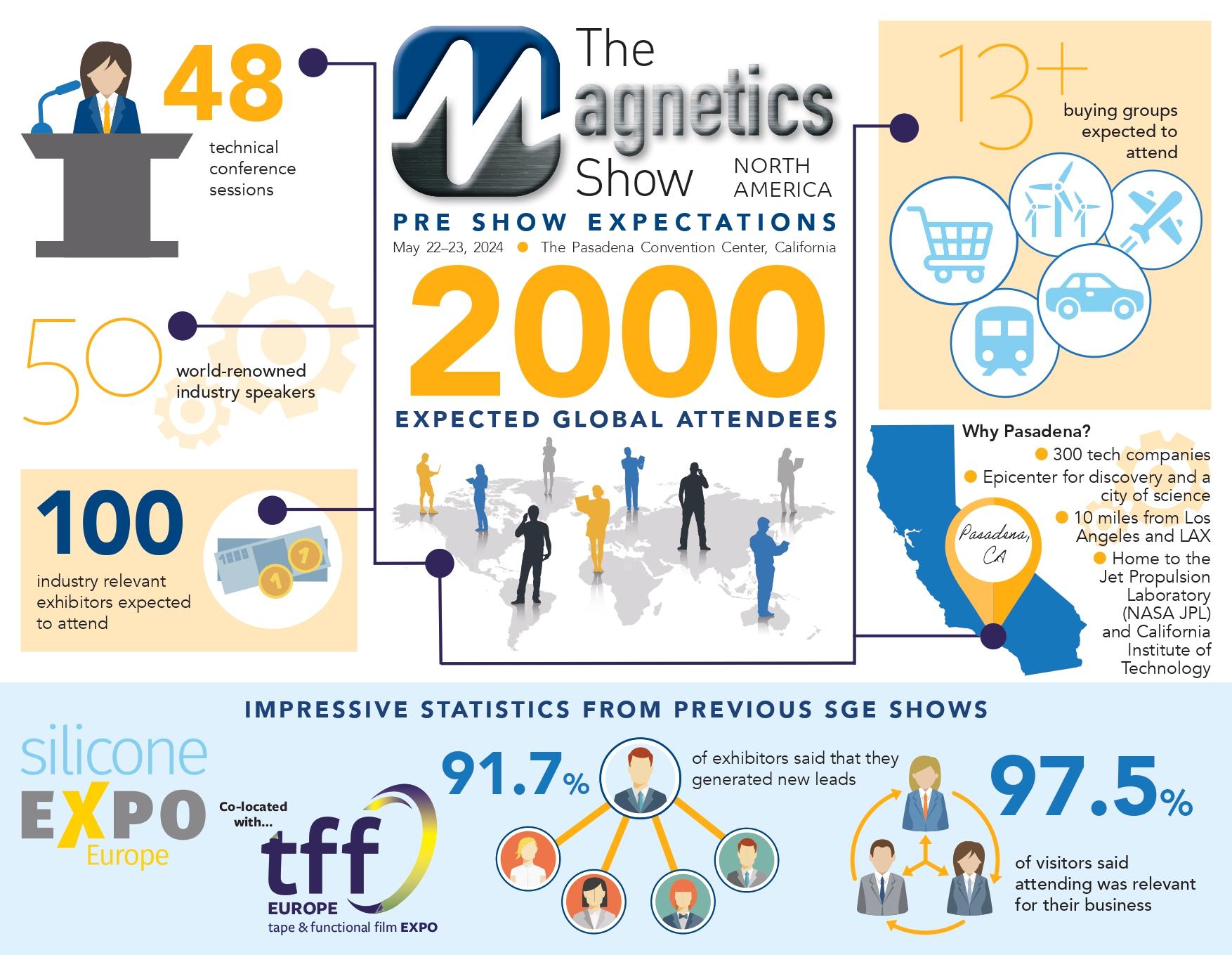 Pre Show Expectations are based on previous Select Global Events shows, The Magnetics Show's current trajectory and the industry as a whole.

---
Why California, Pasadena ?
There are so many reasons why we chose California to host
The Magnetics Show, read some of them…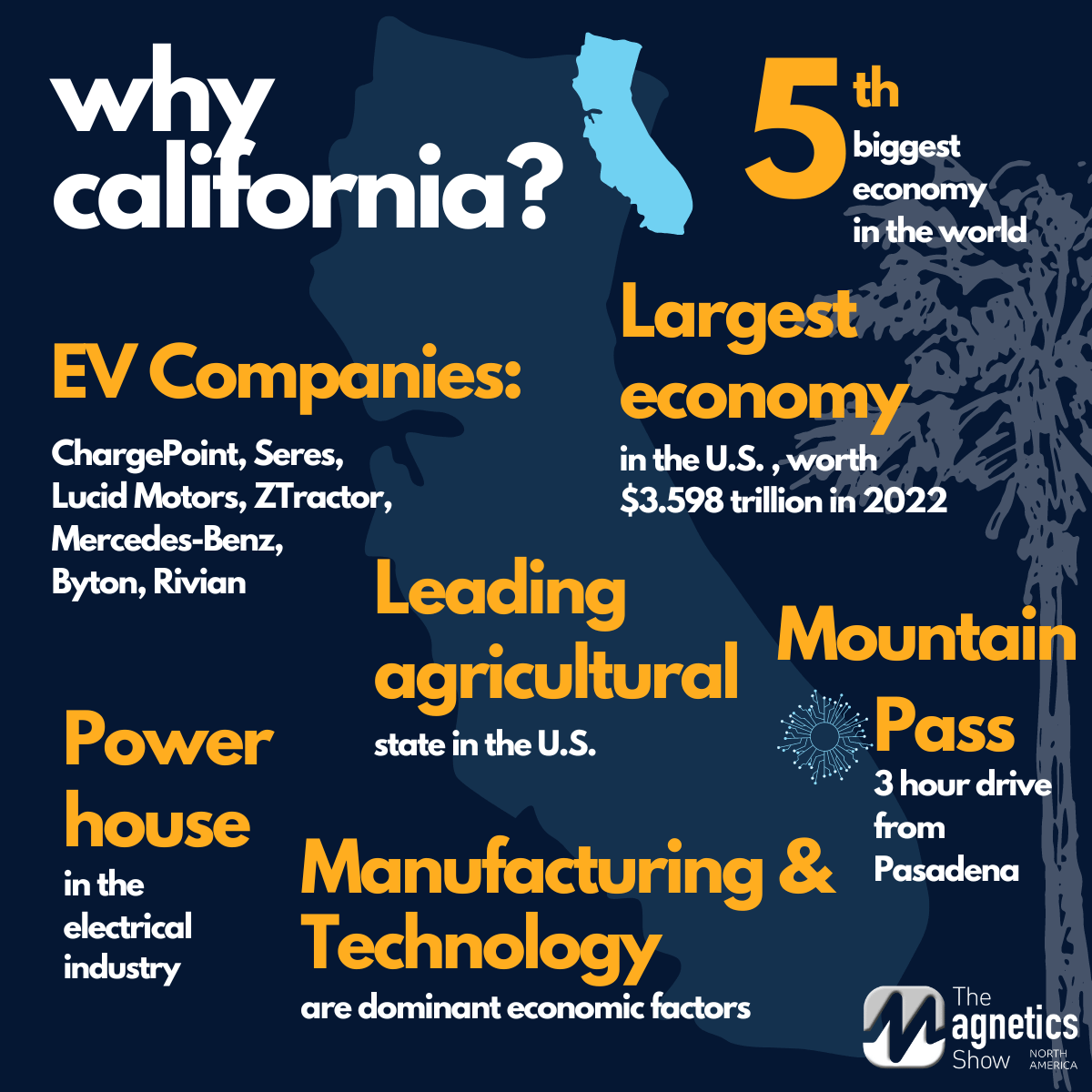 Pasadena is not just a location, it is a destination…
Pasadena offers endless opportunities to combine business with pleasure and with 300 days of sunshine per year, you will be spoiled for choice!
As a 'culinary paradise' comprising of over 650 restaurants, Pasadena has one of the most diverse dining scenes in Southern California. Including cutting-edge vegan restaurants and
Michelin honored cuisine.
Explore restaurants and dining in Pasadena
Pasadena and surrounding areas offer impressive hikes and natural beauty, The Eaton Canyon and the Angeles National Forest are examples of these.
Explore to outdoors in Pasadena
The Jet Propulsion Laboratory offers group tours, visit the leading research and development center for exploring the solar system.
Explore The Jet Propulsion Laboratory
It's a tick from our CEO - Nathan.
"I visited Pasadena in March 2023, I was incredibly impressed, what a cool city to host an event in. The venue is centrally located and close to safe upmarket downtown amenities and easy to reach from Los Angeles airport. The climate is great, there are an abundance of hotel rooms and extensive end use of magnets in California. It's a really great vibe there, the people are friendly, looking forward to heading back next year!"